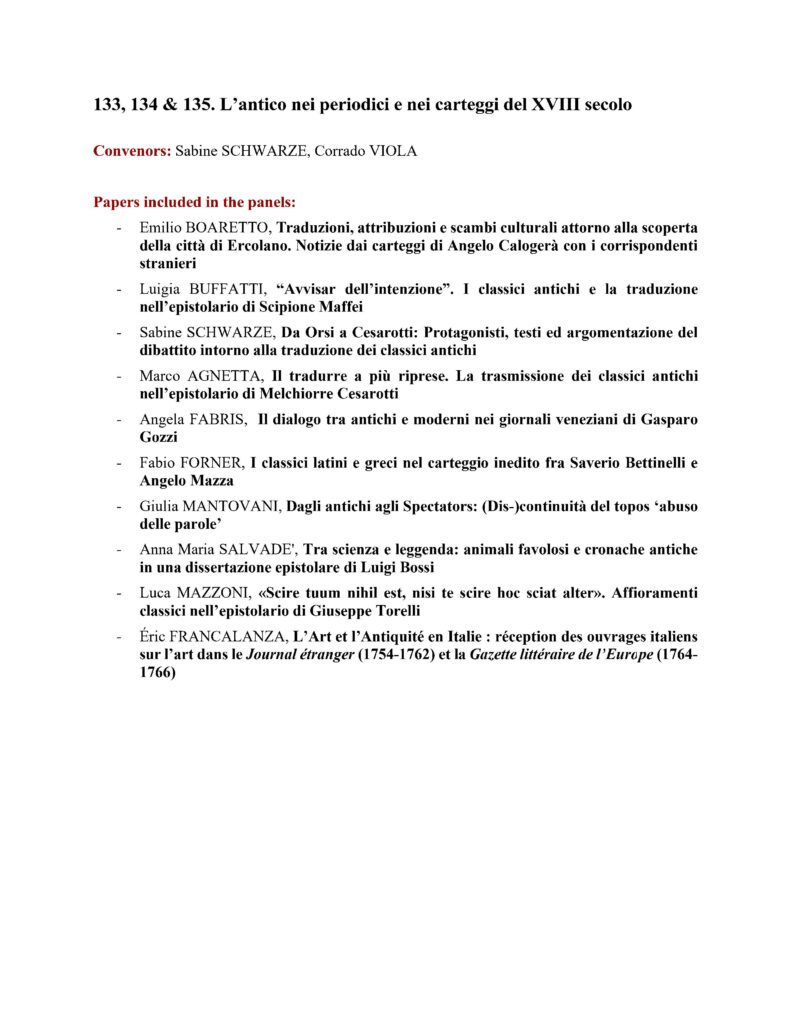 Dal 3 al 7 luglio 2023 si terrà a Roma il 16º Congresso internazionale ISECS sul tema "Antiquity and the Shaping of the Future in the Age of Enlightenment". Alcuni componenti del gruppo R-NHEP parteciperanno al convegno con un panel dal titolo "L'antico nei periodici e nei carteggi del XVIII secolo".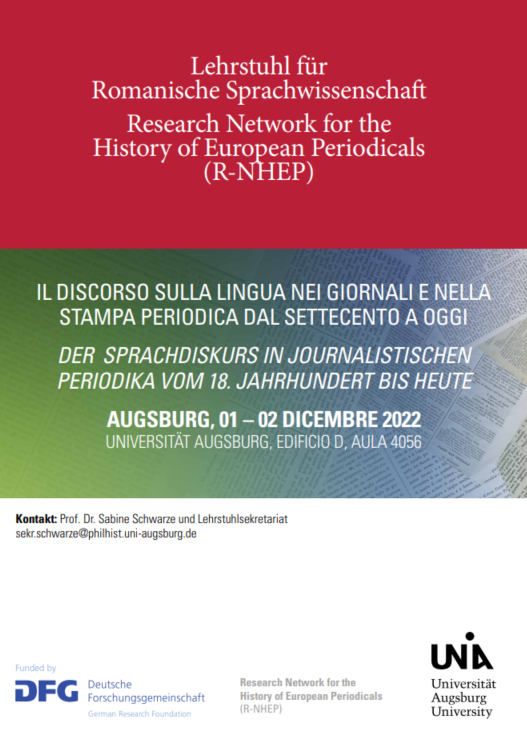 Dall'1 al 2 dicembre 2022 si è svolto un convegno all'Università di Augsburg organizzato da alcuni membri del gruppo di ricerca e intitolato "Il discorso sulla lingua nei giornali e nella stampa periodica dal Settecento a oggi/Der Sprachdiskurs in journalistischen Periodika vom 18. Jahrhundert bis heute".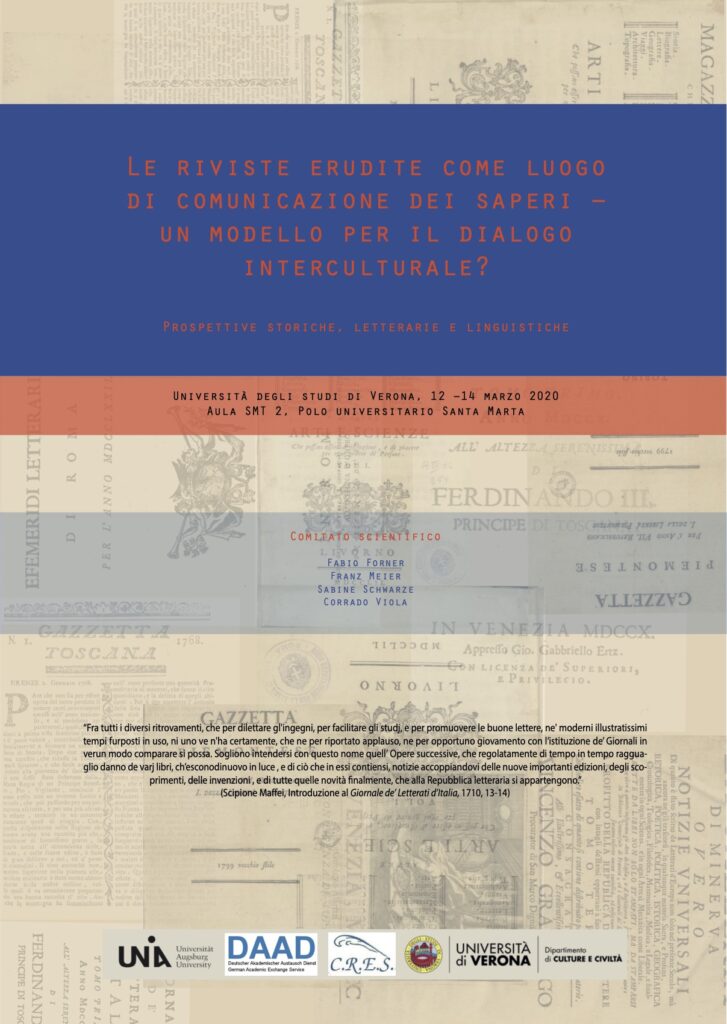 Dall'8 al 9 ottobre 2020 si è tenuto all'Università degli Studi di Verona un convegno sul tema "Le riviste erudite come luogo di comunicazione dei saperi – un modello per il dialogo interculturale? Prospettive storiche, letterarie e linguistiche".